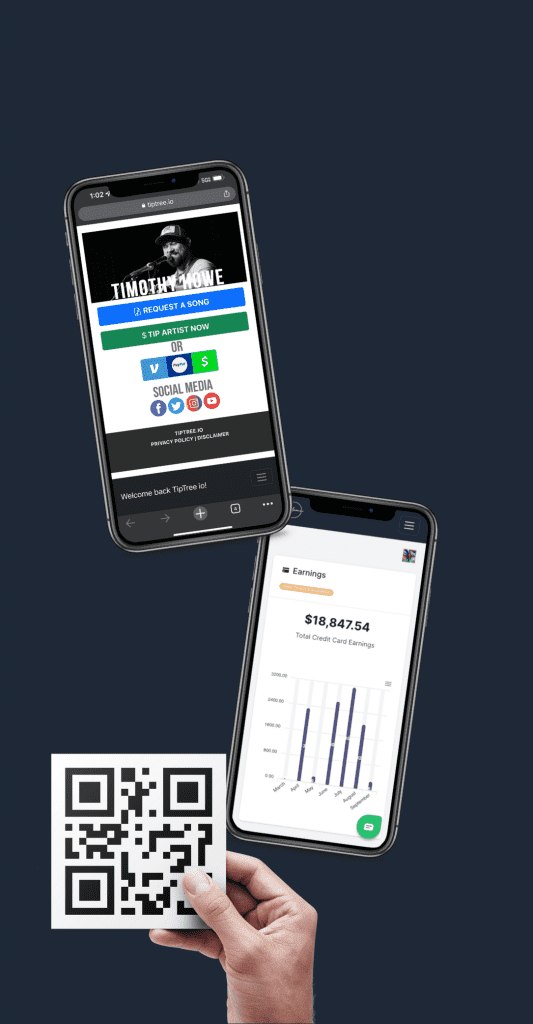 The best request app for bands
Welcome to TipTree, the ultimate request app for bands!
As a musician, we know how tough it can be to make a living in today's industry. With so much competition and so many challenges, it's easy to feel like you're spinning your wheels and not getting anywhere. But we believe that with the right tools and resources, you can achieve the long-term success you deserve as a musician.
That's where TipTree comes in. Our platform was designed specifically with musicians in mind, and we offer a wide range of features to help you grow your career and increase your income.
First and foremost, TipTree is a request app for bands that allows you to easily collect song requests from your fans. With our Set List feature, you can control which songs are available for request, ensuring that the music fits the mood and meets the expectations of your audience. This is especially useful for private parties and corporate events where you want to make sure the music fits the occasion.
But TipTree is more than just a request app for bands. It's an all-in-one marketing platform that helps you succeed as a musician. With our easy-to-use landing pages, you can promote your music and collect tips from your fans. Plus, our table placement cards make it easy for you to promote your landing page and collect tips at the same time.
And with the ability to connect to your favorite email marketing service, you can easily stay connected with your fans and promote your next gigs.
So why wait? Join the thousands of successful musicians already using TipTree and take control of your music career. Sign up for our 14-day free trial and experience the benefits of TipTree for yourself.
Don't miss out on this opportunity to grow your music career with the ultimate request app for bands – sign up for TipTree today!
Your information is 100% secure