Earning money through professional performances is a dream come true for most musicians, and singer-songwriter Karina Kern leads by example as she has spent the past 7 years sharing her passion from stages across Minnesota. Music has always been a part of Karina Kern's life, originating back in childhood when she would have wholesome jam sessions with her mom, belting songs at the top of their lungs, and growing up singing in choirs. Karina's favorite part about being a musician is getting to lay her soul on the ground every day and allow others to see the real her through the vulnerability of song. Read further to learn how this talented artist combines art and business as she utilizes TipTree to scale her income and connect with fans:
One of Karina's favorite memories performing live was during a show at The Dog House in Maplewood, Minnesota, when she was covering a Johnny Cash song with her duo partner, Brian. We received a huge round of applause for our rendition, and while people cheered, we received a request to play a song by Jordan Davis. To her absolute surprise, halfway through the song, Jordan Davis rushed up onto the stage with them and started singing along. Feeling a mixture of awe and being starstruck, this experience of sharing the stage with another talented artist was a memory Karina will never forget.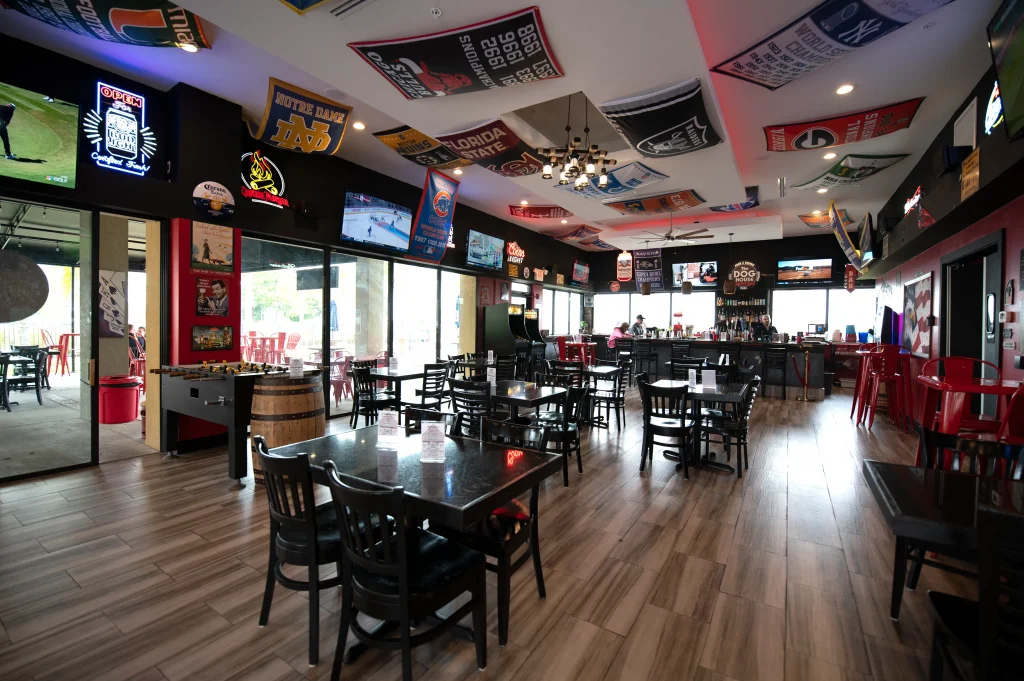 Life Off-Stage for Karina
Karina works 55-60 hours a week in her full-time job where she travels around, but despite feeling jet-lagged or tired, she always brings a high energy level to the stage when she performs, finding the exhaustion disappears as soon as she steps into her element. She still feels sensitive and insecure as a musician, but the fear is worth it to pursue her passion.
Karina's job and music take up most of her time, but she loves being outdoors in her free time – she once even had the opportunity to stay on a sheep farm in Norway which was an incredible adventure. When she's home, Karina loves to camp, hike, run, and fish with her black Labrador, Rover. She recently bought a house all by herself, and she loves to hang out there with Rover as she frolics around with flowers in her hair and sips on coffee – a beverage she can't live without.
Karina currently plays the guitar and piano, but if she could play any instrument perfectly, she would choose either the guitar or the violin. A few other fun facts about Karina are that she has tiny handwriting, and she secretly loves video editing.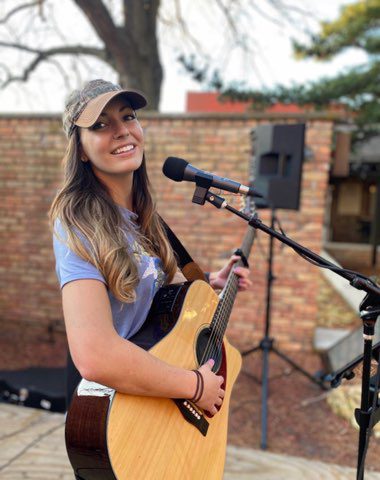 Karina's View of Success in The Industry
Success in the music industry looks different for everyone as there are unlimited paths you can take. Karina auditioned for The Voice three times, even getting further in the rounds the third time, but despite not winning, the experience only helped her grow as an artist. Realizing this wasn't the best path for her, she developed her own definition of success and never gave up or let the "failure" define her.
Karina measures success by the way she impacts her audience. There is something incredibly fulfilling about having someone in the audience expressing that her music changed their day, brought a smile to their face, or a tear to their eye. Additionally, when someone shares that they have been struggling and relates heavily to a personal song she wrote, Karina knows that being vulnerable and sharing her story was worth it to help someone else through their hardships.
The Vulnerability of Original Music
Karina isn't afraid to write music about the aspects of her life she feels the strongest about, no matter how personal it may be. Her first album was focused on the loss of her mother in 2016, where she used the writing process to process her emotions and commemorate the life of her first best friend. Although it was difficult to share this vulnerable piece of her life, these songs have helped others as they process their own struggles, making it all worth it.
Karina is currently writing her second album, and the unintentional theme is about running, wandering, and vacating situations. Karina has always had an odd fixation on running from things that don't allow her to grow anymore, admittedly making things more dramatic than they need to be, which has evolved into the perfect focus for her album during this period of her life.
Subscribe to TiPTree.io's newsletter
By subscribing to our email newsletter, you are providing us with your email address which we will use to send you updates, news, and promotions. We will never share or sell your information to any third parties.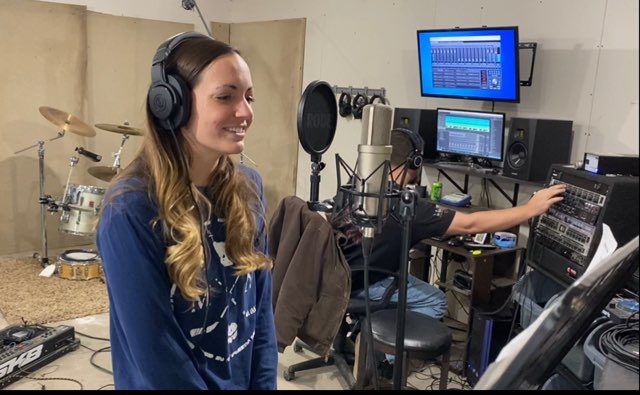 Making The Most of Live Performances
Karina plays guitar and piano, but at this time, the guitar is the only instrument she's brought with her to the stage – other than when she rocks the tambourine when she's accompanied by her duo partner Brian who is a brilliant guitarist. Whether she is playing original music or covers, there is incomparable magic to connecting with fans during live performances.
Karina has played at a variety of venues, and throughout her experience, she has noticed the significant difference a venue's marketing efforts can make in the turn-out of a performance. Karina has observed the value of interacting with followers when a venue tags her in a social media post about a show, but there are some venues where you would never know they host musicians due to their lack of posting. Karina always makes multiple posts about performances, tagging venues, and cities, but the most meaningful outcome occurs when the venue also plays a role in the advertising efforts.
A Busy Summer of Performing
Although her stage name is Karina Kern, she has developed a few nicknames, including Karina Karina and KK. She is constantly working to grow her career and is in the process of establishing her full band, Karina Kern and the Pool Boys, to take her performances to the next level. She is scheduled to perform all over Minnesota this summer, at venues such as wineries, breweries, weddings, bars, restaurants, and festivals, and all of the details can be found on her website, Facebook, Instagram, TikTok, and TipTree.
The act of performing alone makes being a musician worth it, but the ability to earn money doing what you love creates the opportunity to dedicate more time to your passion. With the use of TipTree, a musician's tool that allows artists to accept song requests and earn tips, Karina has been able to boost her income and play at new venues while connecting with more fans. One of her favorite aspects of TipTree is the ability to interact with fans who are too shy to approach her at live events. Through the app, she receives sweet messages, tips, and words of encouragement that have helped her grow her confidence alongside her music career.
Karina's demonstration of life as a professional musician proves that anyone can live their dream, especially with the support of tools like TipTree that allows you to stay connected with your fans while directly building another income stream. Sign up at TipTree.io today to start scaling your music career!