From taking piano lessons as a child to earning a performance degree from Augsburg University in 2009, Adam Daniel now lives his dream after taking the leap as a full-time musician 6 years ago. Adam has performed thousands of shows throughout his life, but he won't hesitate to admit that still feels nervous before every performance. Nevertheless, his friend once told him that "nerves mean you care," and that expression empowers Adam to make every show matter and always appreciate the opportunity to share his passion for a living. Read on to learn more about this talented singer-songwriter and how he utilizes TipTree to connect with fans: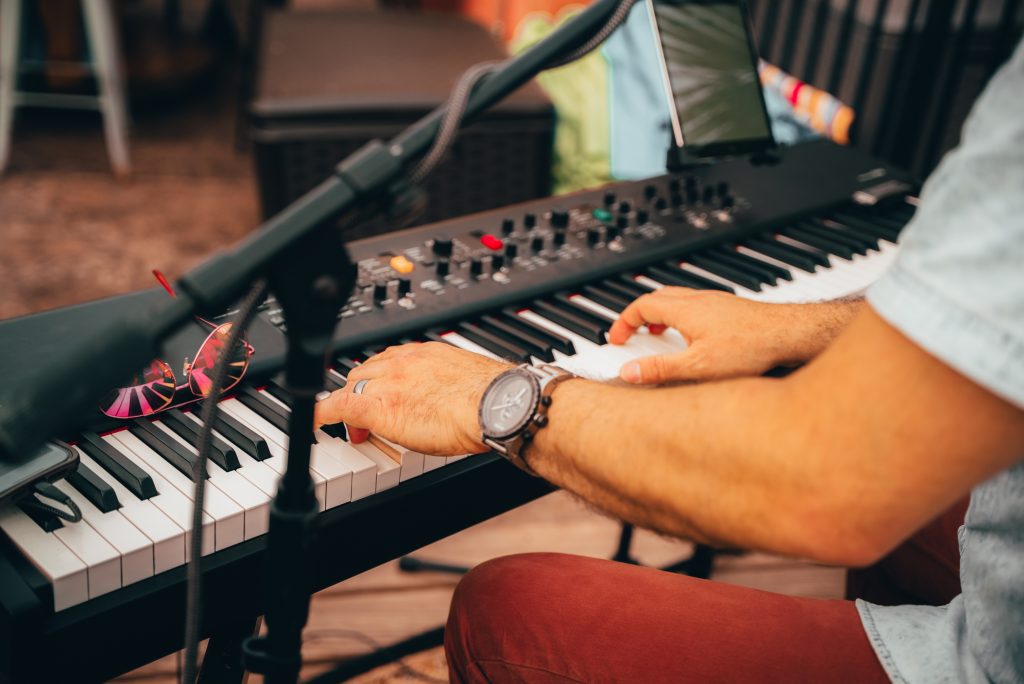 Growing Up in The Heart of Music
Music has always been an integral part of Adam's life – even forming some of his earliest childhood memories. Growing up with three older sisters who played piano and various instruments around the house, Adam began his musical journey when he started learning the piano at the age of 4 and never stopped. Although he is yet to follow his secret desire to master the beautiful yet complex violin, today he performs with vocals, piano, harmonica, and sometimes a guitar. Raised around lots of love and a lot of noise, it is no wonder his passion for music has flourished into a successful career.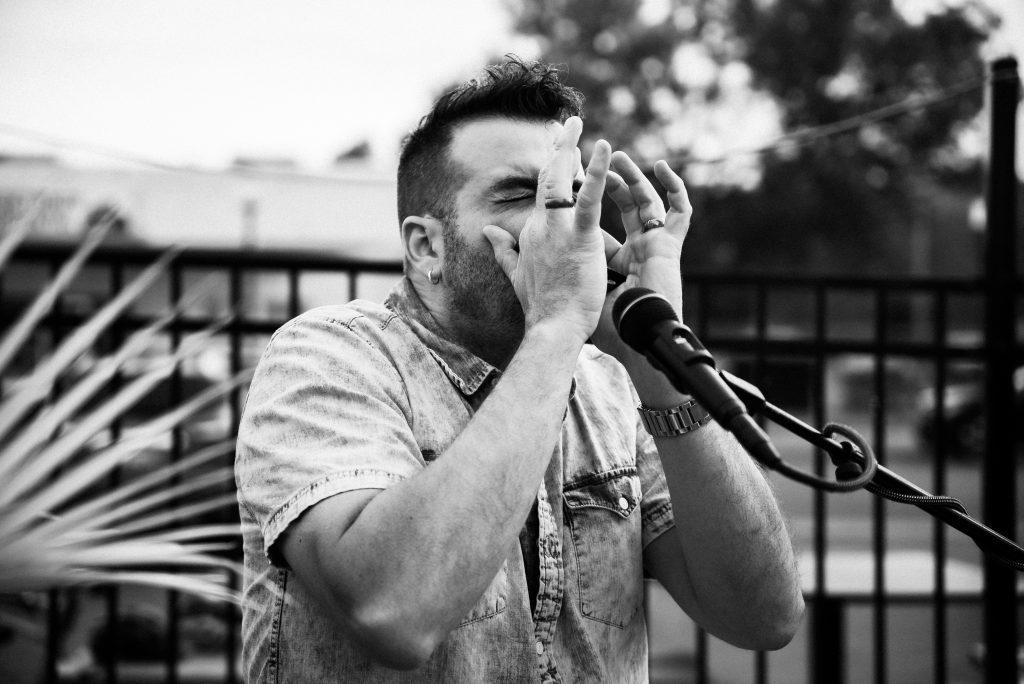 Memories As a Musician Last a Lifetime
Adam cherishes the memory of his experience playing music for our troops in the Middle East on the Fourth of July in 2013. The military base was protective and careful not to expose the location for safety purposes, so we played our hearts out under a tent, projecting images of fireworks on the ceiling while we played an encore. He will never forget his opportunity to celebrate our nation's Independence Day with heroes so far from home by doing what he loves.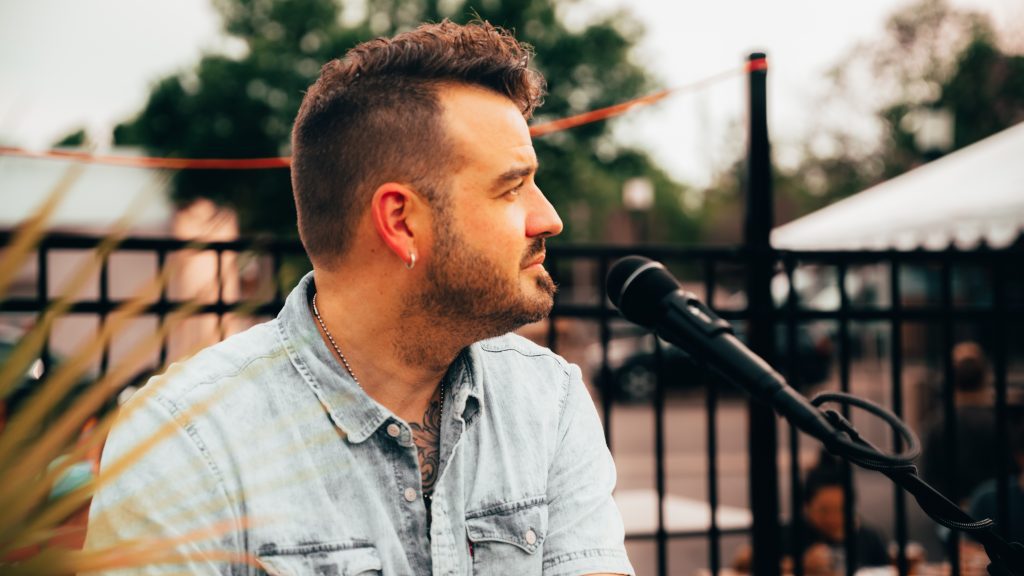 Market your music with the best
TAKE IT TO THE NEXT LEVEL.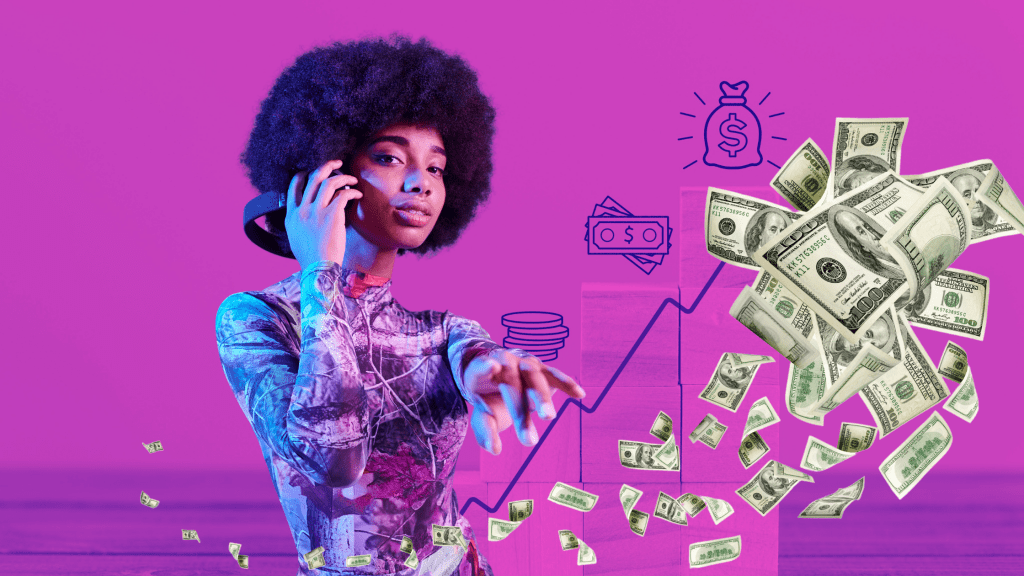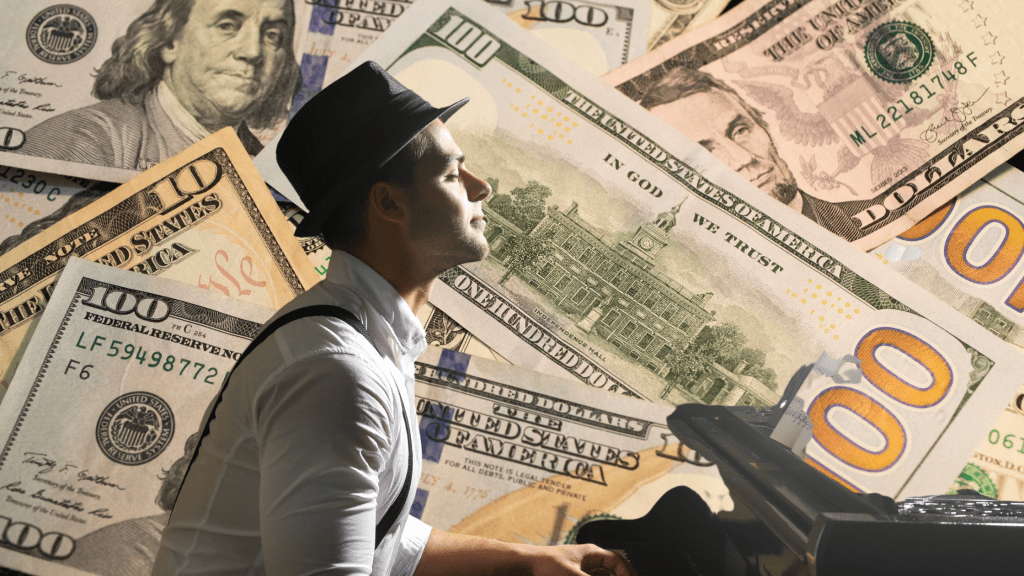 Life In Between Adam's Shows
Adam is a huge family man and adores his time off with his wife Brooke watching their 14 nieces and nephews play and grow. Along with their beloved dog Drama, Adam and his family love to recharge by spending time outdoors. He admits to being a kid at heart and massive Disney fan and even convinced his wife to take their honeymoon to Disney World!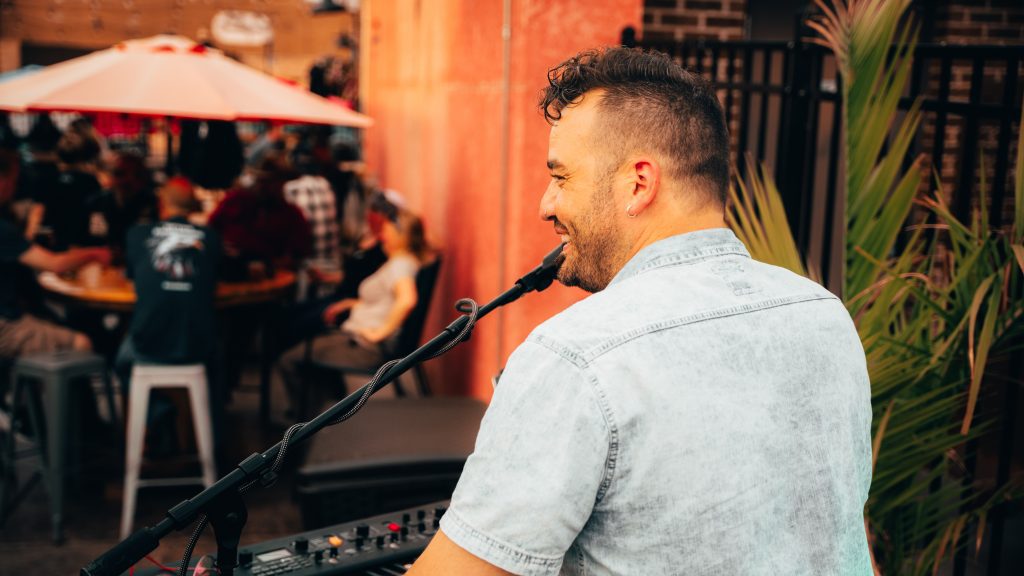 Life In Between Adam's Shows
Adam's favorite aspect of being a musician is the challenge to adapt to the changes in the industry. He works diligently to prepare new music for his performances and enjoys the mountain of work to prepare for all the special opportunities that allow him to make a living by sharing his passion.
Adam feels successful as a professional artist by the way he can be true to himself through his music and allow his authentic sound to resonate with his audience. Although his achievements are the result of hard work and never giving up, the financial success of being able to support his family while doing what he loves is something Adam will always be grateful for.
Success is defined by unique metrics for every musician and is achieved by a variety of methods. Although mainstream media options such as American Idol can be a wonderful platform for artists to be discovered, Adam understands as well as any musician that there are many different avenues to create success without the discouragement of not getting the opportunity to advance in these competitions.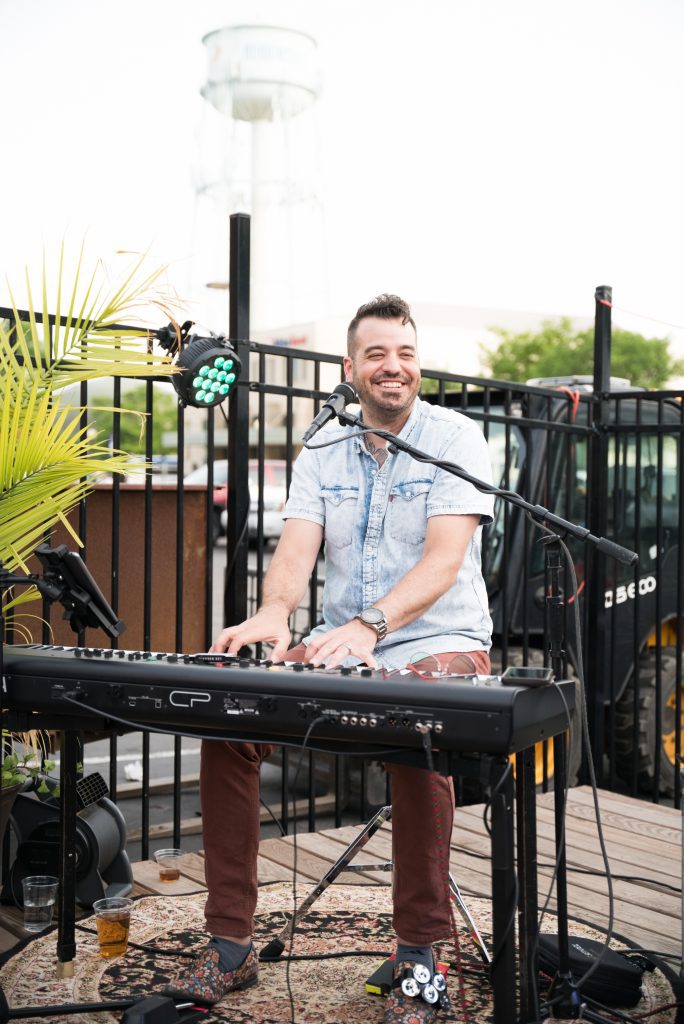 Adam's Inspiration and Artistic Process
Finding inspiration through musicians that inspire you is a great strategy to grow, so Adam loves to analyze the artistic approach of Peter Bence's unique piano style. Appreciating the powerful balance between melody, harmony, rhythm, and dynamics that Peter utilizes to bring a song to life, Adam studies existing compositions so can apply the techniques to his own original music. Music allows people to be vulnerable as they express thoughts and feelings, and as one of Adam's favorite quotes by Hans Christian Anderson depicts, "where words fail, music speaks."
Aside from the inspiration drawn from famous artists and real-life experiences, Adam is fueled by the support of his fans. Knowing that he has an audience who is excited to hear him perform music that he is passionate about drives him to offer them something extra at every performance.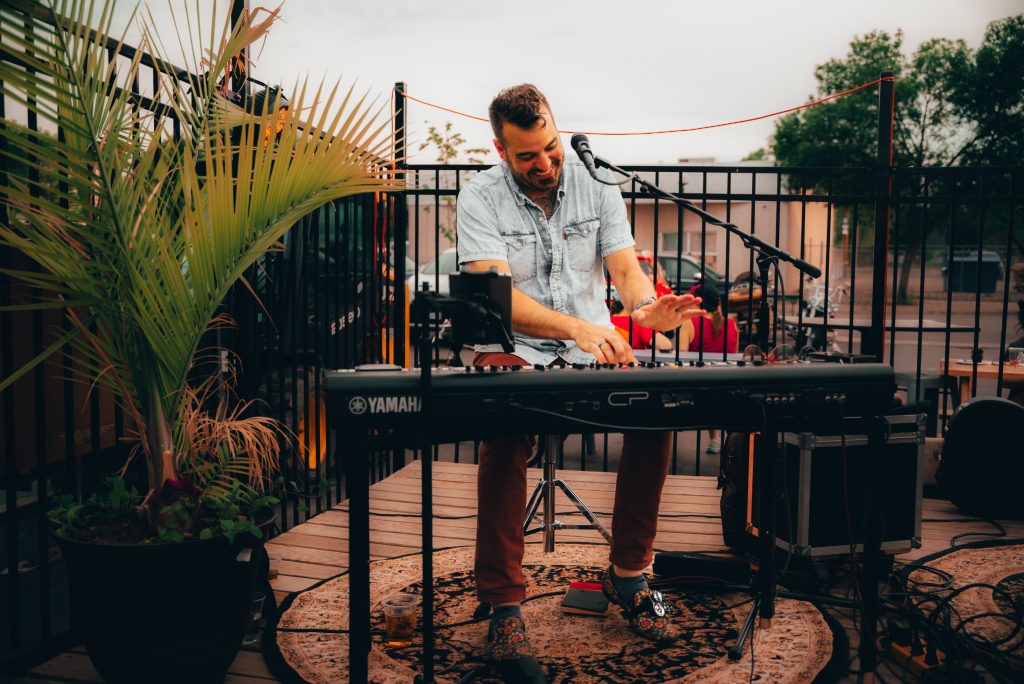 Market your music with the best
TAKE IT TO THE NEXT LEVEL.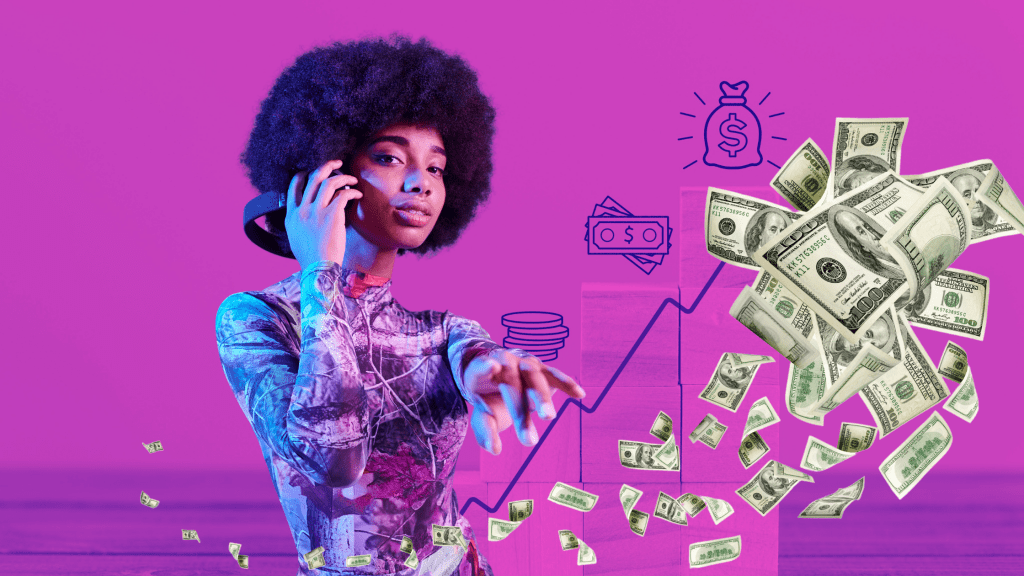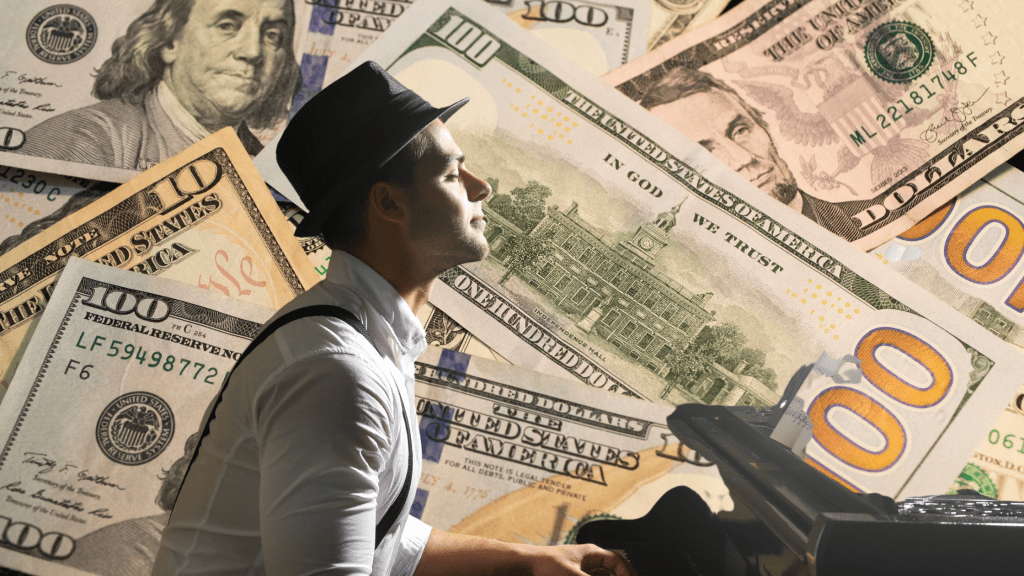 Creating A Relationship with His Fans From The Stage
Connecting with fans is one of the most valuable aspects of working as a musician, and Adam has learned that partnering with venues that support his desired food, service, and ambiance can significantly enhance the audience's experience during a performance. Prioritizing fan enjoyment during live shows is a proven method to create lasting support, and Adam utilizes many tools as he continues to improve his performance strategy.
The TipTree app is an effective system that has allowed Adam to connect and grow his audience. The song request feature improves audience engagement during his shows, subsequently causing him to grow his social media following so he can stay connected and market his future performances. Additionally, the app allows him to earn more tips that support his career doing what he loves.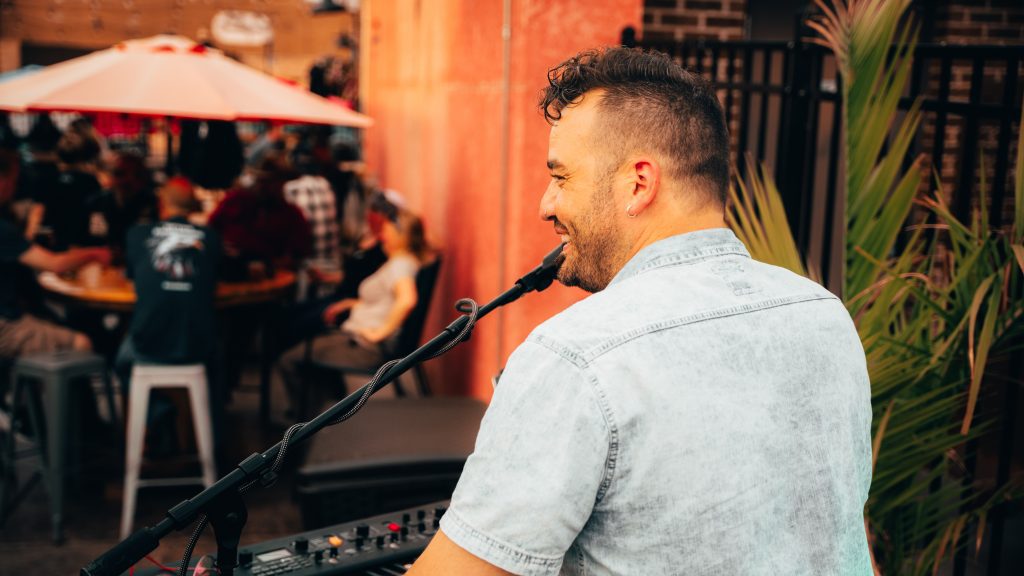 Adam has many plans to perform all over the Twin Cities this July with a mix of solo, duo, and full band performances. Adam averages an impressive 25 performances a month across a range of styles and venues, even having several "Adam Daniel and Friends" residencies with a rotation of musicians joining him regularly. Happy to accept a variety of performance opportunities, Adam also recently joined the MN Gospel Opry for the 2022 season. All the details of his upcoming events can be found on his website, Facebook, and Instagram.
Earning a living as a professional musician is more attainable than ever, especially with the help of tools like TipTree that allow artists to collect tips and connect with fans. For all the information about how you can scale your business as a musician, head to TipTree.io today!