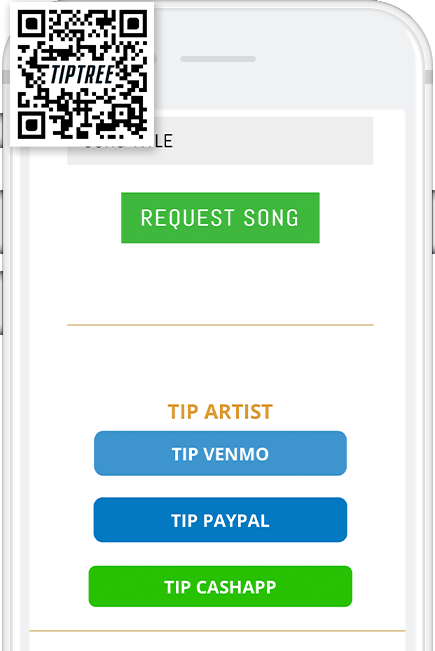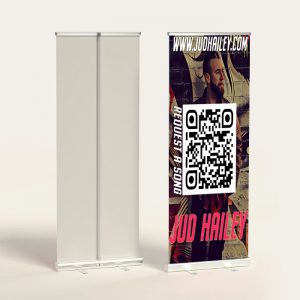 ADD QR TO CUSTOM POPUP
Display your popup banner at every event / show.  Customers will be able to scan your TipTree QR code from upwards of 40 feet away.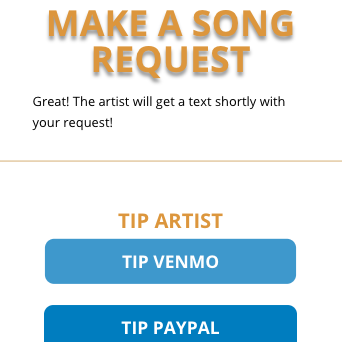 TIPTREE REQUEST A SONG FORM
The TipTree custom landing page is caulked full of marketing possibilities. Each form collects both Email and phone numbers of your fans.  That information is then dispersed to your marketing lists.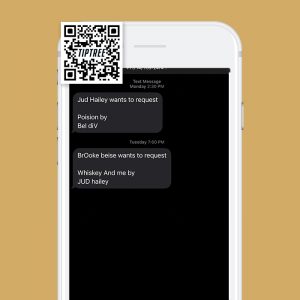 Text Messaging
Every request will be sent directly to your cell phone via SMS/Text. You will instantly be able to interact with your fans.
CONNECT TO YOUR VENDERS
Connect to Venmo, Paypal, Cashapp, Stripe, MailChimp, and more!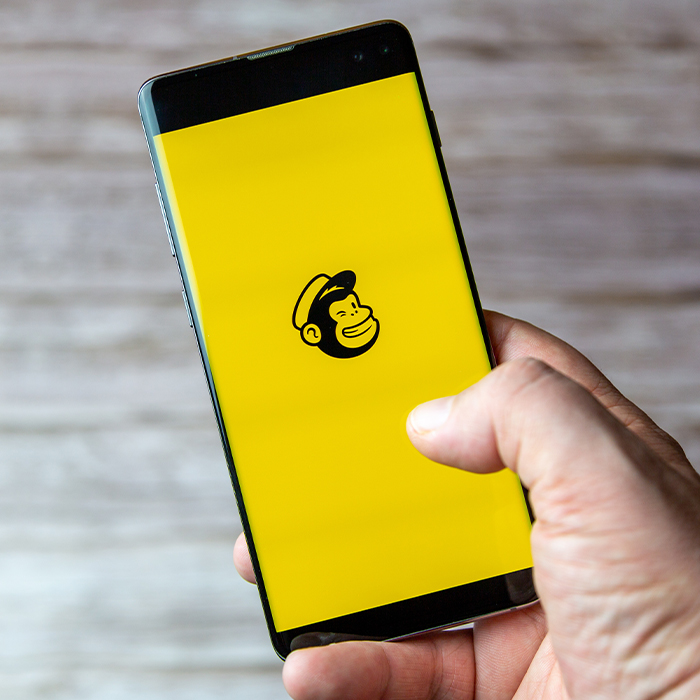 COLLECT EMAILS WITH EACH REQUEST
with every request your fans emails are collected and submitted to mail chimp or constant contact.  Growing your email list with every request!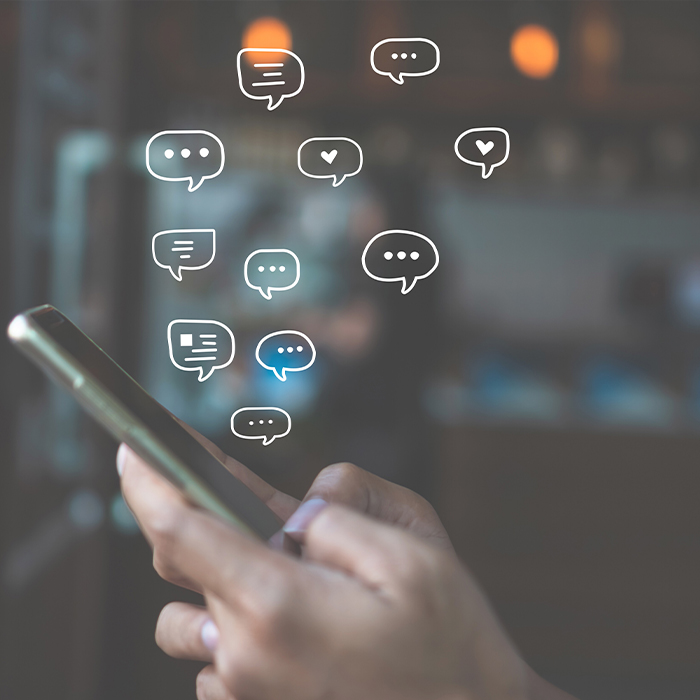 PHONE NUMBERS
Collect phone numbers on every request.  Every phone number will be saved to your favorite text/SMS vendor.